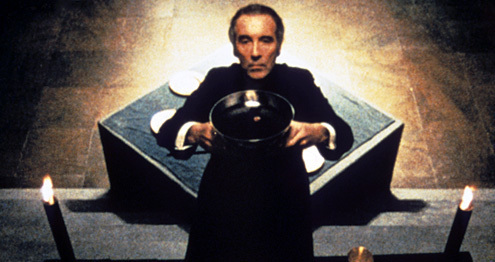 We're pleased to announce that we're teaming up with STUDIOCANAL and Scalarama to bring 8 new Hammer Horror restorations to cinemas across the UK on 19 September!
This one-day celebration - coinciding with the date of birth of Anthony Hinds, the producer who did so much to develop Hammer Horror as we know it - marks 60 years of the studio's horror output, and brings an exciting selection of the company's lesser-seen, late period works back to big screens across the country in new digital prints.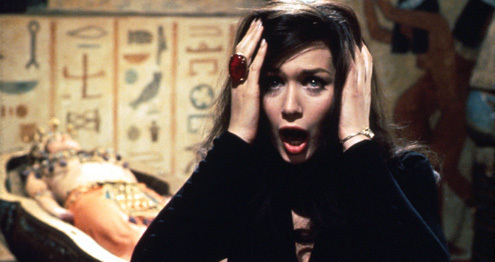 Hammer Film Productions has been a prolific force in British filmmaking since 1934, boasting a back catalogue that covers many aspects of genre moviemaking: from science fiction to noirs and thrillers as well as comedies. Undoubtedly, though, the company is best known for its horror films and, indeed, a specific brand of on screen terror to which it would give its name, and which would come to define the studio's image for years to come.
Characterised by their gothic sensibilities, lurid mise-en-scène - which craftily disguised their thrifty production processes - and risqué subject matter, Hammer Horrors delighted (and divided) audiences, challenged censors and defied critics from the 1950s until the studio's temporary cessation in the late 1970s.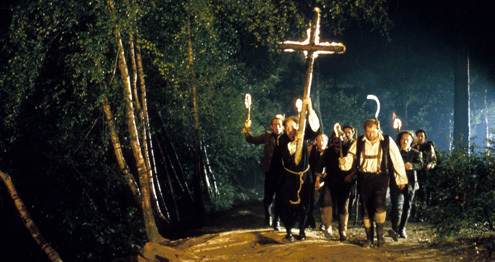 Much of the Hammer Horror blueprint was laid by producer Anthony Hinds, the man behind the studio's 1955 success The Quatermass Xperiment, which would kick-start their forays into the horror genre, and the person responsible for setting up Bray Studios; the country house converted into a multi-purpose production space that would become home to many of the company's greatest films. Born on 19 September 1922, Hind's birthday has been chosen as Hammer Day in recognition of the instrumental role he played in developing the Hammer Horror brand.
Hammer Day celebrates 60 years of the studio's horror productions; a cycle that began in its recognised form with the release of The Curse of Frankenstein. To mark the occasion, we're pleased to be bringing 8 new restorations from the studio's later cycle of films to cinemas across the UK. Produced from the early to mid 70s, these selections feature various reworkings of Hammer's established stable of characters - Dracula, Frankenstein, the Mummy - from regular Hammer alumni such as , , and . Also included are less-typical Hammer productions of a more psychological slant and the studio's final horror film before its hiatus at the end of the decade. Under-appreciated when compared to their genre-defining predecessors, these films represent an interesting period of experimentation from the studio in response to changing times and changing tastes as Stateside productions like The Exorcist and Rosemary's Baby drove horror in a new direction.