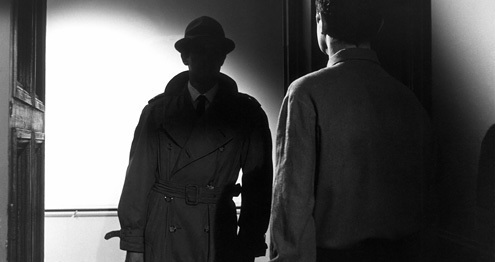 Celebrating the work of director Jean-Pierre Melville in his centenary year, The Finger Man (Le Doulos) returns to UK cinemas on 11 August in a new 4K restoration, accompanied by new digital prints of a number of the filmmaker's classics from the 50s and 60s.
As cinema audiences prepare to surrender themselves the to shadowy world of criminals, gamblers and finger men that the master of French noir so capably conjures, we're pleased to reveal our suitably genre-inflected poster artwork for his Jean-Paul Belmondo led heist thriller.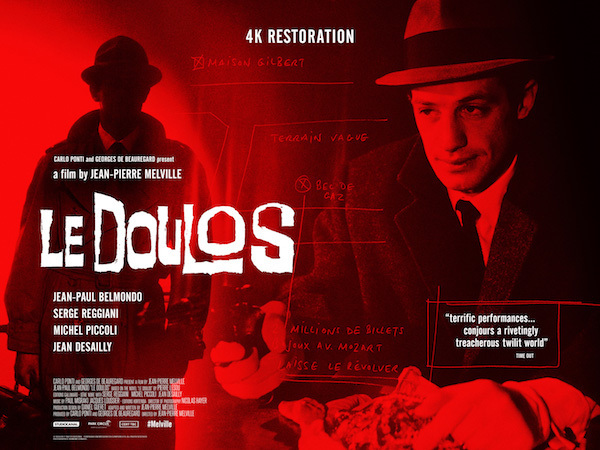 Our new poster artwork channels both Melville's fascination with American genre cinema of the 1940s and the distinct Gallic spin the director added to the work of his noir forebears. A chiaroscuro silhouette captures the film's stylised approach to costuming and camerawork, whilst pointing towards its intoxicating atmosphere of ambiguity, both moral and narrative. And Belmondo's presence as the titular finger man and the hint of a revolver aimed at an unseen adversary nods towards his character's fluctuating function in this opaque account of backstabbing in the criminal fraternity.
Read more about the release of Le Doulos
Read more about the new Jean-Pierre Melville restorations