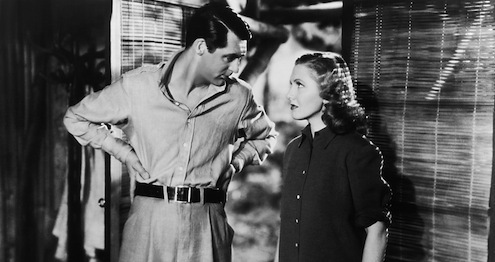 Following screenings at BFI London Film Festival, the new 4K restoration of Sony Pictures' Only Angels Have Wings will be released across the UK on 15 May, opening at BFI Southbank and selected cinemas nationwide.
Reissued for the first time in the UK since its original release in 1939, high-flying aviation adventure is one of his finest films, lofted by an all-star cast that includes , and in her first major role. Impeccably scripted and impressively executed, Only Angels Have Wings is a finely tuned Hollywood machine, ready to soar once again thanks to this new restoration.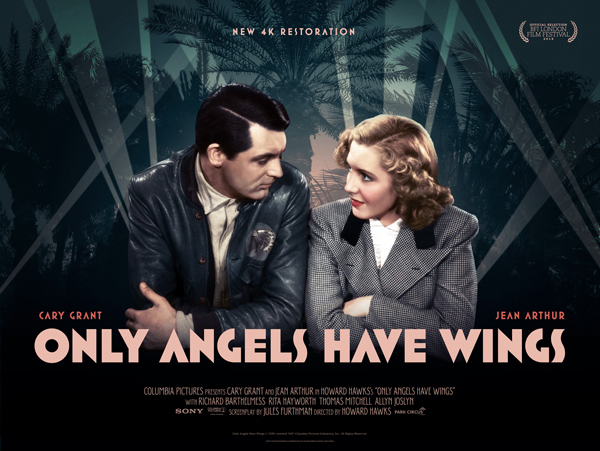 Short lifespans, short drinks and great heights define the flyboys of Barranca Airways - a ragtag fraternity of aviators who risk their lives flying mail from their isolated port town through treacherous passes high in the Andes. They've seen whole troupes of impressionable chorus girls come and go on their way back to the States, but none like Bonnie Lee - this is a lady with a speciality.
Bonnie arrives, intending to catch the next boat out of town, but finds herself falling for the emotionally distant Geoff Carter, a hardened pilot and manager of the struggling airline. Rebuked by Geoff and shocked by the fatalistic attitude of the pilots, Bonnie books a one-way ticket home. But when a notorious flier shows up with Geoff's old flame in tow and looks like the only hope for the business, things are set on a new course in Barranca - Geoff may have to change his ways, and the couple's future rests on the toss of a coin.
Newly restored in 4K, Sony Pictures' Only Angels Have Wings returns to cinemas from 15 May, opening at BFI Southbank and selected cinemas nationwide.